Testimonials
Read what our clients have to say about Progressive Animal Wellness! If you would like to add a testimonial to this page, please call us at (860) 325-2124.
I highly recommend PAW's. There is not a better vet and team anywhere in CT! They took care of my sweet boy Chance at the end of his life and they kept us informed of everything they were doing so that we could make an informed decision. They helped us with compassion to make the decision to send Chance to the Rainbow Bridge. We also have a 13 year old dog that was sick and thanks to Dr. Corey we found out that she was diabetic and they have helped us manage her diabetes every step of the way. I love that they are always available to answer any question I have.
I would not take my animal family ANYWHERE else! Trust me I have tried other vets and they are not the same and do not provide the same level of care as PAW's! —Gen C - Yelp.com
PAW is clearly a well versed cat and dog specialist. But when I brought in my 6 week old lionhead rabbit, Lita (their exotics specialist) fell in love with him. She really helped me learn how to properly care for a new kind of pet that required different care. The whole team at PAW impressed me! I won't take Tosh anywhere else now. —Danielle B -Yelp.com
Great people who really care about your pets! They treat you like you and your pet are family and not just a number. They take the time to know you and know your pet. Love them all!!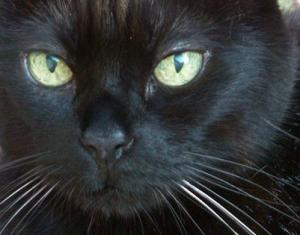 —Katherine Ryan
I started bringing my dog, Roscoe to PAW when we adopted him. I thought that the team was friendly, talented, and easy to talk to....everything one would want in a veterinary practice.
It wasn't until my dog had a serious accident that I realized how invaluable the team at PAW really was. They took the time to talk to me about Roscoe's treatment, all the possible outcomes, and even called us often to see how he was doing. I'm sure another vet practice could have bandaged his paw and treated his illness....but without Corey, Katie and Marissa I surely would not have gotten through the health scare...they were supportive and understanding. They went above and beyond for us.
I will always be grateful and PAW is the only place I'll ever bring my little guy. —Alicia F. -Yelp.com
Both the staff and the facility are top notch. Dr.Shagensky, Katie, and Marissa care for your pets like they were their own. They always take the time to fully explain what's going on and to answer any questions. After meeting Dr. Shagensky when he treated one of our pets at a local ER, we were so impressed by his approach that we switched our three pets to PAW the week that he opened his new practice, and would recommend them to anyone. —Holly L. -Facebook
Professional, friendly, knowledgeable - I highly recommend PAW to anyone who wants a vet who is patient, listens and takes the time to get to know you and your pet! —Amy D. -Facebook
I cannot say enough about Dr. Corey Shagensky and the staff at PAW. I have two very active and challenging dogs, and somehow we seem to end up in their office once every few months...so I speak from experience!
In addition to having the most advanced equipment and practices in the field, everyone at PAW is extremely friendly and knowledgable. One of the things I appreciate the most is that Dr. S always takes the time to answer any questions or concerns, and to fully explain the range of treatment options available.
Most recently, I had to have my older dog's spleen removed (an amazing clinical story in itself). Needless to say I was a worried mom, but as I sit here with my boy at my side just one day after the surgery, I couldn't be more thankful for Corey and his staff. They were very empathetic, explained everything to watch for and checked in on us this morning. The incision looks amazing, he is eating, acting like himself and it is taking all my efforts to remind my "pup" that he had surgery yesterday!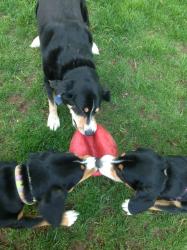 —Melissa G - yelp.com
We love Dr. Shagensky and all of the PAW staff! Everyone explains procedures, medications, etc. clearly. We received a very detailed estimate before her dental work. But most of all--they are very patient and loving with Roxie!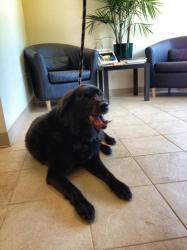 —Nancy Johnson